Your Auto Body Repair Experts in Fairview Heights, IL
Have you got dents and dings? Have you been in an accident? It's time to call your local expert for auto body repair to ensure you get the quality service and friendly customer care you deserve. At Route 13 Auto Body, we provide a wide variety of auto body repair services to those in Fairview Heights, IL and throughout the surrounding areas. As a family-owned business, we understand the need for fast, quality service that won't break the bank. That's why we're here, to serve the local community as best we can. Additionally, we've been in business since 1979, and we use that experience to ensure the complete satisfaction of our customers. Call us now to get started with a free auto body estimate!
Collision Repair Services Fairview Heights, IL
From minor collisions in the parking lot to major collisions on the road, you never want cosmetic damage that's a headache to get fixed. Fortunately, you can call the pros at Route 13 for the expert collision repair services that you need. We'll use our expertise to restore your vehicle to like-new condition. We take pride in serving the local area with superior auto body repair and can provide service to all makes and models of any foreign or domestic vehicle. With over 38 years of experience, we dedicate ourselves to complete customer satisfaction with their vehicle's auto body repairs. Stop by for an estimate today – collision repair services include:
Dent & Scratch Removal Fairview Heights, IL
Think those blemishes are too minor to have them repaired by a professional? Think again – dents and scratches that appear insignificant often get worse. Don't wait until these are huge problems that need to be fixed – contact us for dent and scratch removal services and fast repairs to any vehicle. Whether they're caused by hail, key scratches, door dings, or other minor collisions, our team of auto body specialists is committed to expert service that leaves your car looking like new. We can even provide paintless dent removal services for most minor dents and dings!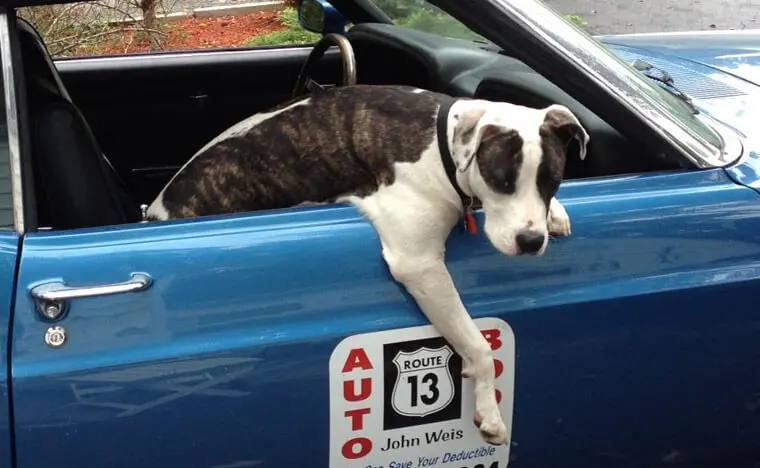 Auto Painting & Auto Detailing Fairview Heights, IL
From simple touch-up work to a new coat of paint to a whole new color, our shop offers color-matching technology that provides the perfect color and finishes for all paint jobs. Our auto painting experts make sure there is no guesswork involved – we have the skill, experience, and equipment necessary to give your vehicle the beautiful shine it deserves. Additionally, talk to our staff about complete auto detailing for cars, trucks, motorcycles, boats, and more – call to schedule service today!
We know that once you work with us, you'll see why we've become an area leader in auto body and collision repair services. There are many benefits to working with the trained professionals at Route 13, such as: