WELCOME TO OUR FULL-SERVICE AUTO BODY REPAIR & PAINTING SHOP
Serving Belleville & the Metro-East area for over 38 years!
Get in touch with your local auto body repair shop for the repairs you need for your vehicle. At Route 13 Auto Body, we provide a wide variety of auto body repair services to those in Belleville, IL and throughout the surrounding Metro-East areas. As a family-owned business, we understand your need for a fast, efficient service that fulfills all your auto body service needs!
Auto Body Repair Services
Those in the Belleville, IL area know to contact our staff for all their auto body needs. We offer a team of trained auto body specialists that have the skills and experience to work on all makes and models of any foreign or domestic vehicle. At Route 13, we understand that the process of getting your car fixed can be stressful. We make things easy and will even handle the insurance paperwork for you. Call our staff for any one of our services that include:
Have questions about a service? Call our staff and we will be happy to help you!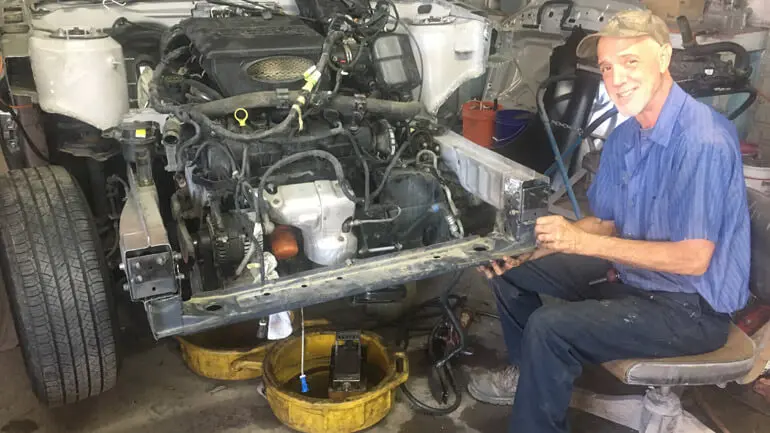 Frame problems are no match for our auto body specialists – we'll restore the frame
Why We Are The Best Auto Body Shop In The Area

Very thorough, these guys take the time to explain everything, quick turnaround And they are reasonably priced! John and Marcus have been in business for over 25 years!
Carleen R.

Awesome shop with honest guys…Bought a car at a very fair price and when a small issue happen brought it back in and they repaired it with no charge. Also followed up to make sure everything was working well…Deff recommend their service to anyone!
Anastasia C.

They did a beautiful job on my Lincoln MKX that a tree limb fell on! Reasonable price, amazing service and very prompt. I highly recommend them!
Beverly S.

John and Marcus are the best old school body men around. They take the time to do the job right!
Brian T.

All I needed for my car was a set of nice rims with good quality tires. I found everything here, in one place. Thanks
Crow's G.

This guy is awesome. He got me in and out. My car drives like new.
Tanita R.

Amazing pricing, fast service and very friendly!!! John and Marcus are the best!!! Wish I could give them more stars!!!
Kenton P.
Receive St. Louis Cardinals Tickets with any collision repair job or used car sale. Ask our staff for more details!